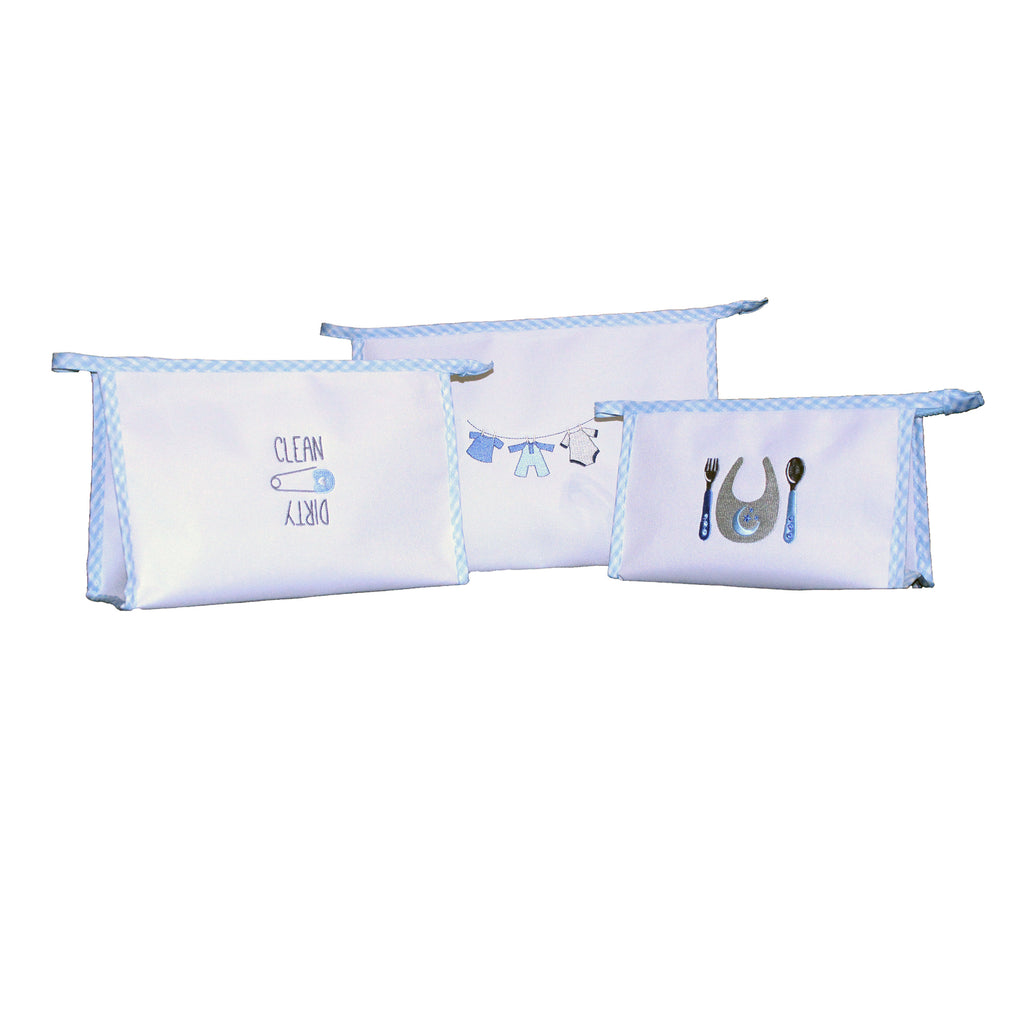 This top selling item is back! For those have have shopped with us for a long time, you will remember these - they were impossible to keep in stock. For those of you we are just welcoming into our family, they will soon become your favorite too. 
The Set of 3 Everything bags are just for that..... everything. Practical, convenient and easy to clean, they make travel or every day on-the-go outings a breeze. Made of a durable yet soft canvas on the outside and an easy to clean moisture-resistant fabric on the inside, they make accidents and clean up a breeze. 
The three sizes are perfect for extra clothes, diapers & wipes, snacks, medicine and first-aid items.  You can even tote toys and books to keep them entertained. 
Organization is simple and it helps keep all of your kids' items separate and accessible. 
Trimmed in a variety of colors and embroidered with designs that make you smile.
And as with everything we do, personalize it with your baby's name for FREE.
Sizes:
Large: 9 1/2" X 5 3/4" X 2 3/4"
Medium: 11" X 7" X 3 3/4"
Small: 12 1/2" X 9" X 4 1/4"